We love our team at Bedrock Healthcare Communications. We are smart, creative, funny, passionate, the list goes on.
In our series of 'A day in the life of…' we will be sharing more information about some of our team members.
To find out more about life at Bedrock Healthcare Communications get in touch and read more about our incredibly inquisitive Scientific Director, Stephanie Wasek
I start my day…
My alarm goes off sometime between 7 and 8, depends on how tired I am.
I hit the button on the coffee maker but feed the cats first, because I know what's good for me, then grab my mug and go dash around my island on Animal Crossing. Like many others, the game has been a fixture giving shape to pandemic life – and Isabelle tells me what day it is, which has been very helpful!
Then I make another cup of coffee and log on to work.

What do you do at Bedrock?
I'm responsible for providing scientific leadership on accounts, strategic advice to clients, and helping to boost the team, whether that's a pep talk or troubleshooting an issue or ensuring we achieve the highest possible quality.
My typical day involves…
Honestly, about 90% of my brainpower is spent on problem-solving – how to solve the client's need, how to make an idea fresher, how to approach a piece of work to get the most out of it. The rest is an even split of getting to grips with the science and actually delivering the work. Funnily, it's sort of an inverse relationship to the time breakdown – most of my day is spent in client meetings, internal check-ins, brainstorms, writing, reviewing and researching. But I put a lot of effort into problem-solving because it makes all those other things so much smoother.
When I need a break, I… turn the switch back on and fire up Just Dance. My moves are so legendary, the cats leave the room.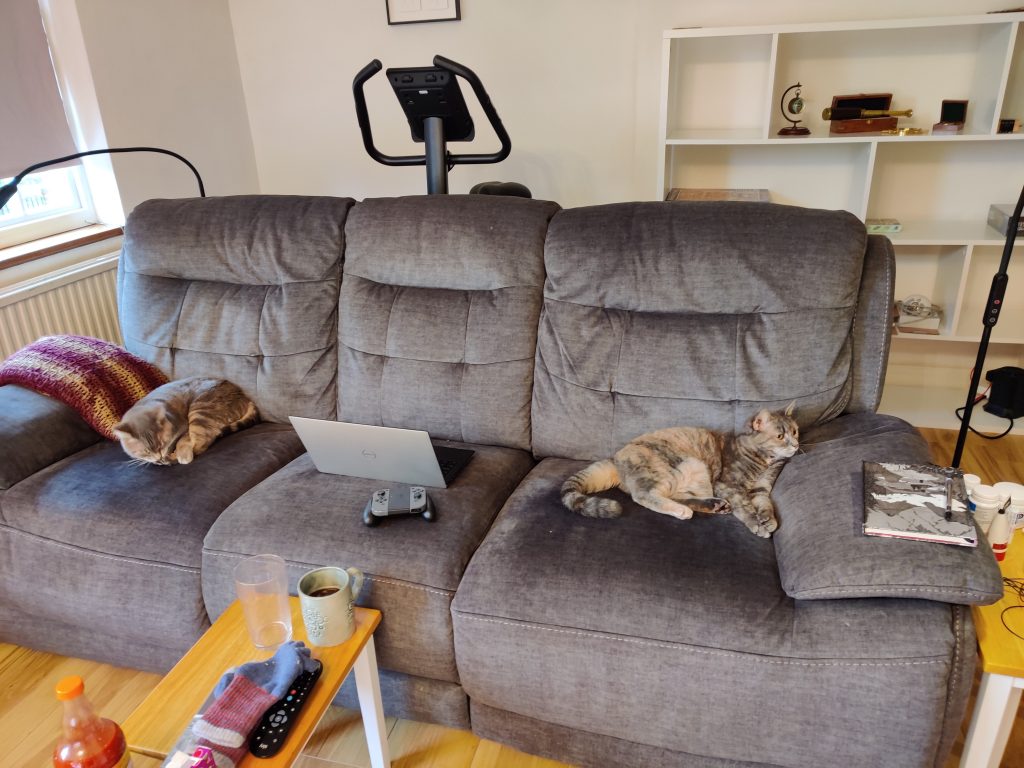 Which Bedrock value resonates with you the most?
Bravely Bedrock.
Not being afraid to challenge the client's thinking, to ensure the team is bringing their best, doing that gut-check and saying to yourself 'do I really believe what I'm saying is good for the work?'
It works the other way, as well: it's about the confidence to ask for help, to be yourself, to try daring things that might fail. When it comes from a place of genuine kindness, being bravely Bedrock underpins all the other values and frees us to achieve more.
My proudest moment is…
Look, I've done some incredible stuff and some awful stuff, and life has taught me not put a single moment on a pedestal. I just try to be proud of something about myself every day.
Today it's that I don't have to cook, because I've got so many amazing leftovers for lunch (butternut squash-bacon-kale-stilton risotto) and dinner (kefir-marinated lamb and a sumac-lemon veggie cous cous medley).

My worst habit is…
I can't stop asking questions when I don't understand something and can't get an answer that makes sense. It's nearly pathological and deeply annoying for everyone involved.
At work or otherwise
After work I…
Cook prolifically, read voraciously, and attempt to meet the attention needs of the cats.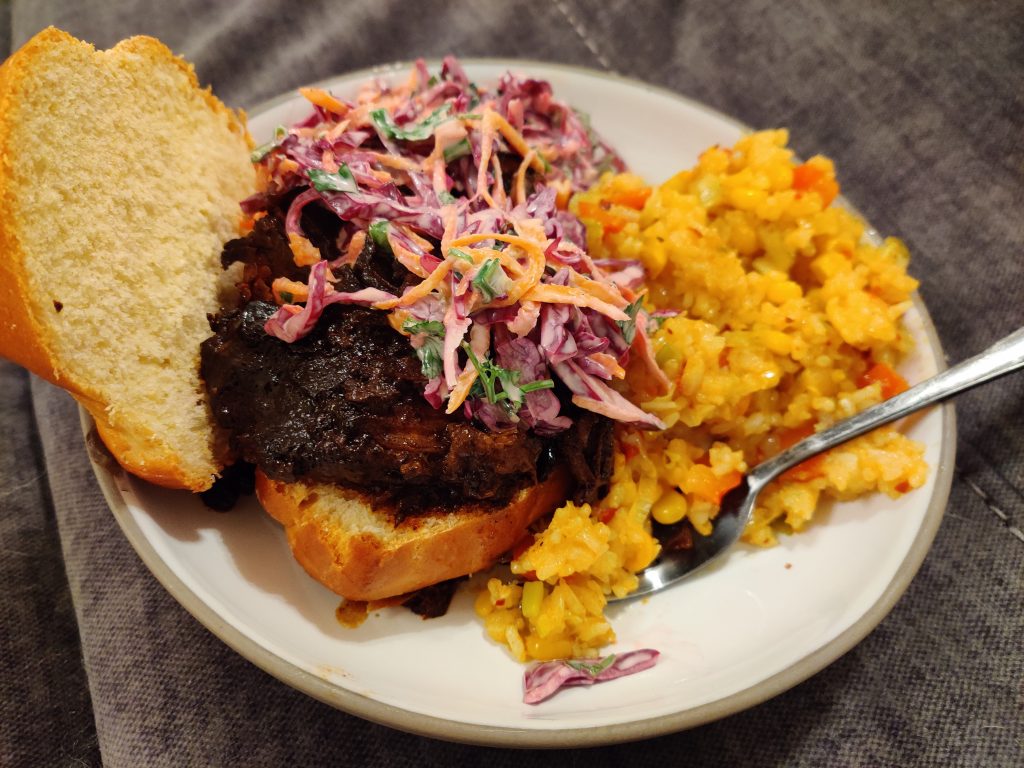 The best thing about working in medical communications is…
Everyday, I get to fire up my whole brain – to learn, to guide, to analyse problems, to build on ideas, to create new things. Some of those things might somehow actually end up helping someone, somewhere. It makes med comms a satisfying place to forge a career.
If I didn't work as a scientific director, I would be a…
An independently wealthy autodidact. If I HAVE to make money in the scenario … I don't know, but I would definitely be writing.