Business hours
Our offices are open Monday-Friday
9 am to 5:30 pm
Office address
One Fleet
Ancells Road
Fleet, Hampshire
GU51 2UN
UK
Phone
Email
Start your conversation with us
We are easy to find
Only 15 miles from Junction 12 on the M25.
40 minutes by train from Waterloo or 33 minutes from Clapham Junction, plus a short walk.
25 minutes by car from Heathrow airport.
Compliance officer
Data protection officer
Bedrock registered details
Bedrock is a registered trademark of Bedrock Healthcare Communications Ltd, a Limited Company registered in England and Wales and part of Resonant Group Holdings Ltd.
Registered office
Wey Court West, Union Road, Farnham, Surrey, GU9 7PT, UK. Registered Number: 7418840.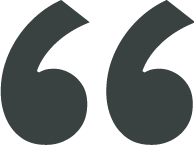 We understand our clients and work as their partners, to challenge, to innovate, to achieve more in healthcare communications. Here's what they have to say.

I worked with Bedrock to deliver a successful HCP-led programme involving many HCPs worldwide. The execution of the programme, supported by the Bedrock team, subsequently gave us a unique set of ideas to engage a wider pool of HCPs. The programme implementation and engagement by the faculty was remarkable to see, which reflected well on the project, the company I represent and the agency.
Global Medical Affairs Director, Transplant